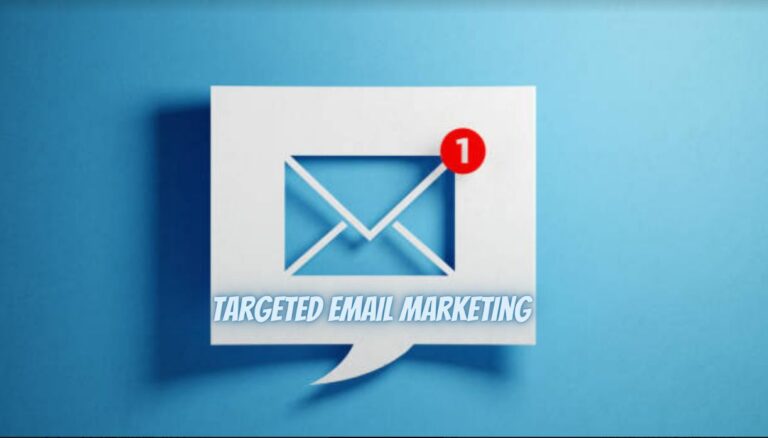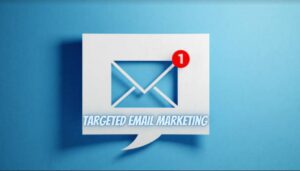 When done correctly, targeted email marketing can be an extremely effective way to improve your customer relationships, increase your number of customers and boost your sales.
Targeted email marketing works best when you are sending the right message to the right people at the right time. Otherwise, you run the risk of coming across as spam or junk.
If you're not sure where to start with targeted email marketing, consider working with a professional agency like KorComm to help you create a custom targeted email marketing campaign that resonates with your target audience and boosts your bottom line.
Get your FREE E-mail Marketing Quote Today!
What is Targeted Email Marketing?
Email marketing involves sending emails to targeted audiences that creates a positive relationship through ongoing communication that helps sell your product or service. The goal with email marketing is to drive action, increase awareness for your business, reach your audience in a place they're spending their time and convert your audience into customers.
Email marketing can be used to target specific groups of customers with personalized messages. Email marketing is a digital marketing strategy that enables you to send emails directly to your email list(s) or a subset of your email list. This is done through strategically segmenting your email list and creating targeted campaigns to optimize your likelihood of reaching your target customers while achieving your campaign goals.
Custom email campaigns allow you to send personalized marketing messages to your specific or targeted list of email addresses. These email lists are curated to specifically align with your marketing goals. These email lists are full of data that encompass potential customers in your area or customers with similarities to your current customers.
Get your FREE E-mail Marketing Quote Today!
5 Incentives to Implement Email Marketing
Email campaigns can be about literally anything.
Whether it is providing valuable information to potential clients and customers, promoting your business, or getting people interested in your business… the bottom line or the end goal is always the same. Converting your leads into your paying customers.
People Use Email Daily
People across the world check their emails multiple times a day, every single day. From anywhere at any time.
Emails Directly Communicate to Your Consumers
Email marketing messages reach your customers directly via their inboxes daily. This one-on-one connection with your customers is an effective way to reach people at their convenience.
Compelling Emails Drive Action
Targeted email marketing campaigns are strategically built around your specific goals that encourage customers to take action.
Targeted email marketing is a veritable form of communication that has seemingly endless uses, including:
-Driving your audience to visit your business
-Encouraging people to sign up for your newsletter
-Giving your audience attention aka nurturing them
-Promotion of specials or deals
Get your FREE E-mail Marketing Quote Today!
Emails Enable Your Business to Stay at the Front of Mind
Email marketing is not only used to encourage your audience to take action, your targeted email campaigns can also be used to relay pertinent, trustworthy and educational information that displays you as a leader within your industry. This will position your business as a top resource that aids in keeping you at the front of your audience's mind. This is particularly important because if and when your audience needs or is looking for similar services in the future they are more likely to remember your business and will convert into a customer.
Email Analytics
With targeted email marketing you have full capability to track your campaigns. 
The data and analytics collected behind the scenes contain a wealth of marketing metrics that empower you to utilize to optimize your campaigns while better understanding your audience.
Bounces
How many emails were not delivered? This can be for several reasons, you have the incorrect email address, their mailbox is full so they are unable to receive any new emails, servers are not responding correctly, the email address you have no longer exists, or is fake so it doesn't exist at all, etc.
Open Rate
The number of people who opened your email. This is a great way to tell if your subject lines are enticing enough for your audience to open your emails. Having a high open rate is great, however, having a high conversion and click-through rate is what really matters.
Click-Through Rate (CTR)
The click-through rate is a metric shown as a percentage, this reflects the number of people who clicked on the call-to-action in your email. The higher the CTR, the better your email is performing. But, that doesn't necessarily mean your conversion rate reflects the same.
Conversion Rate
Conversions are the end goal for your email campaigns. Not only do you want your audience to open your email, but you also want them to take the action you presented them in the email. The key here is to have your email marketing platform and your web analytics synced to properly track your conversions from your email campaigns. Knowing where your conversions are coming from helps you better understand and optimize your marketing efforts.
Unsubscribes
It is important to keep an eye on the number of people who unsubscribe from your emails. You can track which emails prompted them to do so and when. Each industry has its niche, figuring out what emails don't work best for you is equally as important as which do work best.
These metrics tell you how effective your email marketing campaigns are and where there are areas for improvement. For instance, a less-than-stellar open rate might tell you that you need to test new email subject lines to encourage more customers to open your email.
KorComm is the email marketing agency to strategically run your targeted email campaign. Our team of dedicated and experienced professionals use the best strategies to create, implement and manage the right email marketing plan and messages for your business. We have the tools to segment your audience and A/B test your emails to drive the best overall campaign results.
Digital marketing is a strategy that needs consistent nurturing and targeted email marketing is a crucial aspect of your digital footprint. Meet with the KorComm professionals today to see how your targeted email marketing campaign can boost your sales.
Let KorComm help you move those lead potentials through the sales funnel and close them into revenue for your business!