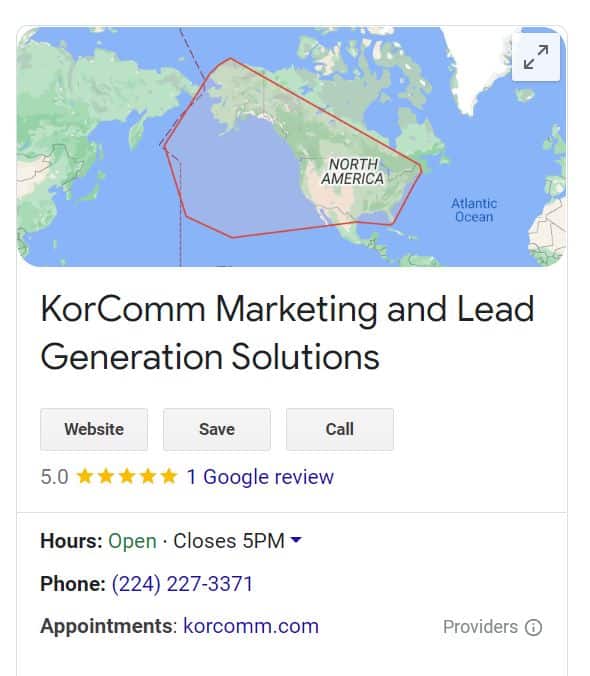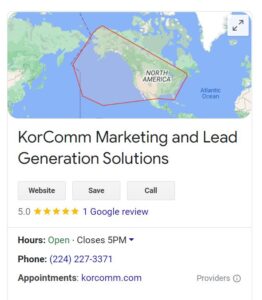 Google is the leading search engine and businesses that want to be visible online need to optimize their Google Local listings. In 2022, it encompasses 93% of all internet searches. Nearly 50% of consumers start product searches with Google, and 90% of searchers never go past the first results page. But what is Google Business? It's a directory of businesses that appears when someone searches for a specific product or service in a particular location. Google pulls information from these business profiles to create the Local 3-Pack—a list of three businesses with the most relevant and accurate information.
To make sure your business is one of the three that appears in the Local 3-Pack, follow these five tips:
1. Create a Detailed and Accurate Google Local Listings Business Profile
The first step is to create your Google Business Profile (Previously known as Google My Business). Include as much information as possible, such as your business name, address, phone number, hours of operation, website URL, and photos. This may seem like a lot of information, but it's essential to include as much detail as possible to ensure your listing is accurate. Don't leave any fields blank—Google considers this incomplete information and may penalize your business listing.
2. Write a Compelling Business Description with Local SEO Keywords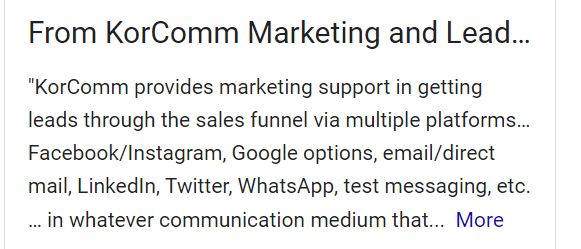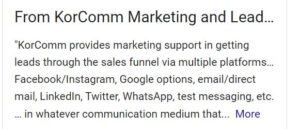 When you write your business description, use local SEO keywords. This part of the process helps people looking for a product or service in your area find your business. You can also use keywords in the title of your local Google Listing.
But also include information about what makes your business unique. What do you offer that other companies in your area don't? Local SEO keywords will help people find your business, but a compelling description will convince them to choose your business over the competition. Avoid repurposing your website's meta description—write something specifically for your local Google Listing.
Pay attention to the character limit—you have 750 characters to work with, but people scanning the page will only see the first 250. So make them count!
3. Keep All Information Updated and Accurate
Keeping all information in your Google Local Listing updated and accurate is essential. This step includes your hours of operation, contact information, website URL, and photos.
Hours of Operation: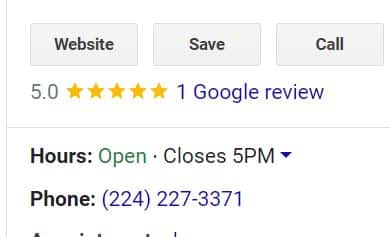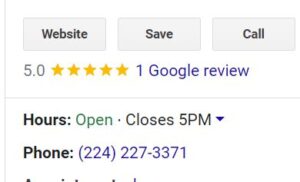 This section is one of the first things people will look for when they find your listing. If your hours are inaccurate, you could lose customers. When a consumer looks at your Google business profile and sees you're open and heads to your location only to find you're closed, it can anger and disappoint them. This could lead to a negative review—something you want to avoid.
Contact Information:
Ensure your listing has the correct phone number and website URL. If someone is looking for more information about your business, they should be able to find it easily. Include multiple options for contact information, such as a phone number, email address, and website URL.
Don't skip social media links, either! Over 50 million small businesses use Facebook pages to connect to over 3.5 billion active social media users. You can't afford to miss out on this opportunity to connect with potential customers.
Website URL:
If you don't have a website, now is the time to create one. Businesses with websites get twice as much traffic from Google searches as businesses without websites. If you have a website, make sure the URL listed in your Google Local Listing is the same URL that appears on your website.
It will confuse potential customers and hurt your SEO if they don't match. Your website is vital to your online presence—don't neglect it!
Ask your KorComm marketing representative about our website design and development services. We can help you create a responsive, mobile-friendly website that will help you rank higher in search engine results pages.
Photos:
Did you know businesses with photos on their Google Local listings get more requests for directions and more clicks through to their websites? Having photos on your listing helps potential customers see what your business looks like, which can build trust. Use images relevant to your categories to help potential customers understand your business at a glance.
Include a mix of exterior and interior shots and photos of your products or services. You can also add pictures of your team at work or at special events. Google recommends businesses add at least three exterior and three interior images that show their location at different times throughout the day.
4. Use the Right Business Categories
When creating your Google My Business listing, you'll be asked to choose categories for your business. These categories help Google understand what your company does and make it easier for consumers to find businesses like yours.
Start with the most prominent and specific category to find the correct categories for your business. Then add additional, more general categories. You can have up to five categories for your business.
Use as many relevant categories as possible to help people find your business more efficiently. If unsure, look at your local business competitors and see which categories they've chosen.
5. Verify Your Location
If you haven't verified your location, now's the time to do it. Once you've added all the relevant categories, check each one to ensure it's accurate.
If you're unsure, you can always verify your location with Google. They'll send you a postcard with a code to confirm your address. You can also verify your location with a phone call or email.
Verifying your location is crucial because it helps Google understand where your business is located. This is vital for ranking high in local search results and finding your business by potential customers.
Following these five tips can optimize your Google Local Listing for better search engine visibility. If you need help, our team of marketing experts can assist you with creating and optimizing your listing. We can also help you with other aspects of local SEO, such as website design, social media management, and content marketing.