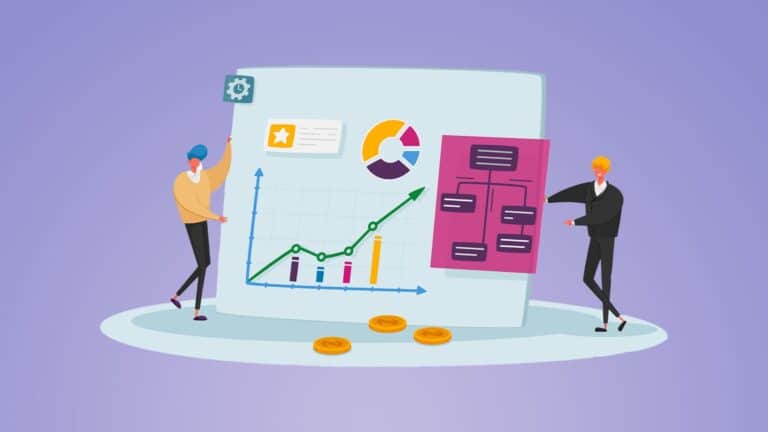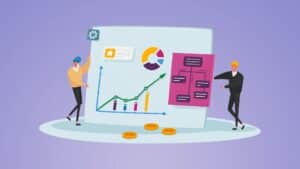 It's 2023, and it is time to begin planning for the upcoming year! Marketers must act now to capitalize on all available opportunities this coming year will bring. It's essential to stay ahead of the marketing trends and embrace new technologies to help take your marketing efforts to the next level.
Here's what you need to know about marketing trends in 2023:
Podcasts and Audio Ads
Podcasts offer a rich medium for creating engaging content and a great way to reach new audiences. With over 2 million active podcasts and over 48 million podcast episodes in 2021, this trend is expected to grow in 2023. Marketers can take advantage of this trend by producing their own audio ads or partnering with existing podcasts as sponsors.
How do podcasts help brands grow? In 2019, over half of the listeners said they were more likely to consider buying a product or service after hearing it in a podcast ad. This benefit is two-fold: increasing brand awareness grows sales and market reach. As a result, podcasts are becoming an invaluable part of marketing strategies in 2023.
Influencers Continue to Play a Role
Influencers will remain powerful forces in the marketing world in 2023. Although many think Kendall Jenner or Pewdiepie, the mega and macro influencers are just the tip of the iceberg. Partnering with influencers can help brands reach new consumers, build trust and awareness, and drive sales.
Micro-influencers with fewer followers can be just as effective and often have more engaged audiences than their celebrity counterparts. Do you have a niche product that's difficult to target? Consider creating a nano influencer campaign with nano influencers that have less than 1,000 followers to get maximum impact for your brand.
Why Influencers? According to HubSpot, more than 70% of Gen Z and Millennials follow influencers on social media sites, such as Facebook, Instagram, TikTok, YouTube, and Snapchat. What's more, millennials trust influencers more than celebrity product endorsements.
VR and AR
Virtual reality (VR) and augmented reality (AR) are becoming increasingly popular technologies in the marketing world. Companies use VR and AR to create immersive experiences that foster deeper customer connections. From virtual store tours to interactive product demos, the possibilities are endless.
With over 170 million users worldwide and 1 out of every two brands preparing for this new and exciting marketing medium, VR is expected to be in high demand in 2023.
It's vital to know VR and AR use the same technology, but they're not the same. AR layers digital content over the physical world, such as in Snapchat or Pokémon Go, while VR immerses users in a virtual environment. AR alone is expected to reach over $450 billion in value by 2030. At the end of 2022, over 1 billion AR devices were in use.
Overall, immersive technologies, which include AR and VR, are forecasted to hit $1.2 trillion by 2035. Which industries will see the most growth first? According to projections, creative industries, including the ever-growing gaming and video entertainment markets, will account for half the market in 2025.
Data Privacy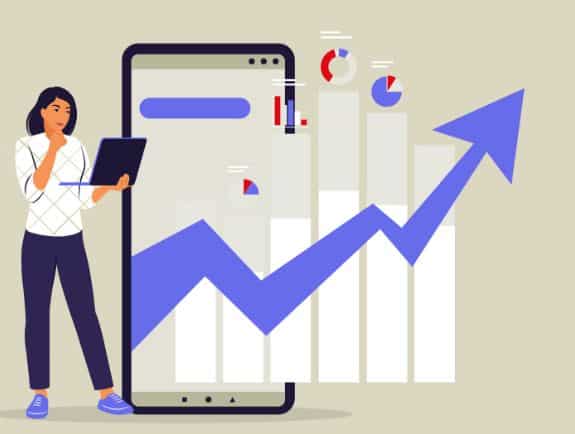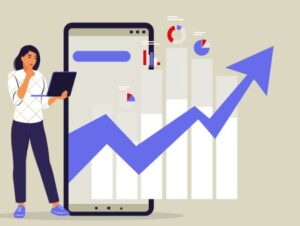 Data privacy and security remain key concerns for marketers in 2023. Many consumers are wary of sharing their personal data, so marketers must be transparent about how they use customer information. Also, brands must update their privacy policies and ensure their data is secure. Customer concerns don't come as a surprise. After all, with the rise of data breaches and data misuse, consumers are becoming increasingly aware of their digital footprint.
To continue building trust, many marketers are turning to privacy-preserving technologies. These include blockchain and artificial intelligence (AI) tools that allow companies to anonymize customer data and enable customers to control their online activity. Maintaining a customer-centric marketing approach in a privacy-focused world is essential for success in 2023.
Short Video Content Marketing
Marketers will continue to use short videos for content marketing in 2023. Videos allow brands to communicate their messages engagingly and effectively. With platforms such as TikTok, YouTube, and Instagram Reels, brands can reach their target audiences quickly and easily. Besides these, YouTube has a specific category, YouTube Shorts, designed explicitly for short-form videos. What's great about this trend is that it's cost-effective, and its potential for going viral is high.
Native Advertising
Native advertising is expected to remain a popular trend in 2023. This type of advertising helps brands create content relevant to their audiences and fits within their platform. Native ads blend in with other content, so users are more likely to engage with them than traditional ads. It allows marketers to reach their target audiences through various platforms, from Instagram and YouTube to print magazines and newspapers.
Mobile Optimization
Marketers must prioritize mobile optimization in 2023. With over 6.5 billion active mobile phone users, having a website and content optimized for mobile devices is essential. Additionally, companies should focus on creating an engaging user experience for those browsing on their phone. Another reason to focus on mobile optimization is why people use their smartphones: 69% use them for product research. KorComm's mobile-first approach ensures brands put the user experience first and maximize conversions. Contact us to learn more.
SEO
Search engine optimization (SEO) will continue to be a critical marketing component in 2023. Knowing your target audience and their habits is essential for a successful SEO strategy. Brands should consider keyword research, content optimization, link building, and other SEO strategies to drive organic traffic and improve search engine rankings. Besides on-page SEO, marketers should continue to focus on technical SEO, such as optimizing website speed and improving crawlability.
Social Media
Social media remains an essential component of any 2023 marketing strategy. Various platforms offer different ways for brands to reach their target audiences. For example, Instagram and Snapchat are great tools for visual storytelling, while Twitter is ideal for sharing thought leadership and industry news. Brands should also explore TikTok, a fast-growing platform that provides a perfect opportunity to showcase their products and services.
The marketing landscape is ever-evolving, and brands must stay ahead of the curve. Companies can create effective campaigns that drive results and maximize ROI with the right tools and strategies. If you're looking to start planning your 2023 marketing strategies, contact KorComm today! Our team of experts can help you create a strategy tailored to your specific goals.