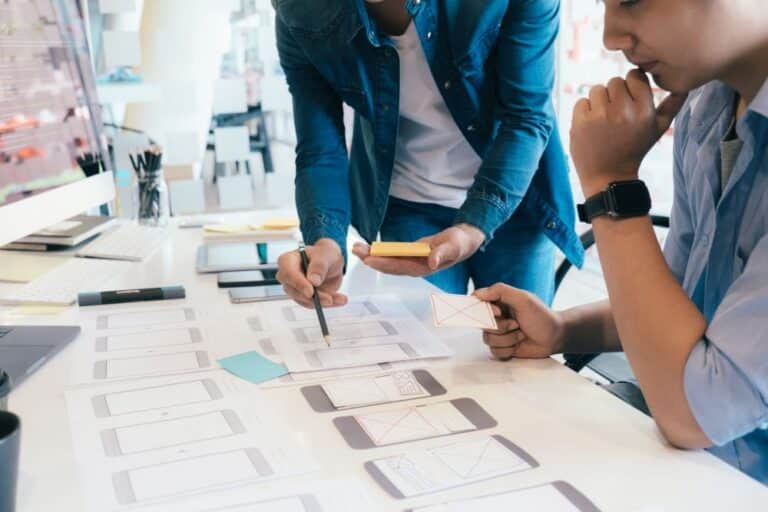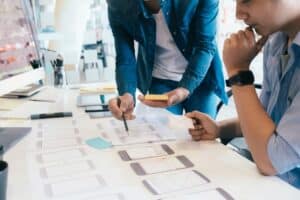 How's your website looking these days? Chances are, it could use an update. In 2022, any business that doesn't have a website that meets the following seven criteria will be at a disadvantage. To check whether your site meets the requirements, keep reading! We'll review the most essential features of your website and explain why they're so important. After reading this post, you'll be ready to schedule a website makeover to ensure your business can compete with the nearly 200 million online websites.
Contact us today to get a FREE website quote!
1. Mobile-First Design
In 2022, experts estimate that there will be over 7.2 billion smartphone users worldwide. This trend has been rising for a few years and shows no signs of slowing down. With such a large percentage of people using their phones to go online, you must have a website with a mobile-first approach design.
Your site should be just as simple to get around on the phone as on a desktop. If your website isn't built with mobile devices in mind, you're at risk of losing visitors and potential customers.
With KorComm Web Design & Development services, you can be confident that your site will have a mobile-first design. We ensure your website looks great and functions correctly on all devices, so you don't have to worry about losing out on potential customers.
Contact us today to get a FREE website quote!
2. Page Speed
The average person's attention span is only 8 seconds. That means you have minimal time to make a good impression on your website visitors. If your website takes too long to load, people will just give up and go to another site.
To keep people engaged with your site, it's vital to ensure that your pages load quickly. You can do this in several ways, such as optimizing your images and using a content delivery network (CDN). Speed is critical if you have an eCommerce website. According to research, a one-second delay in page loading can cause a 7% drop in conversions.
3. High-Quality Landing Pages
A landing page is the first page someone sees when they visit your website. It's crucial to ensure that your landing page makes a good impression and provides visitors with the information they're looking for. You can ensure that your landing pages are high quality by using persuasive copy, adding relevant images, and including a strong call to action (CTA).
Keep your landing pages concise and to the point to ensure visitors don't get overwhelmed or lose interest. Don't load pages with meaningless content to fill up space. Look at KorComm content to see an example of strong landing pages.
Contact us today to get a FREE website quote!
4. Intuitive Navigation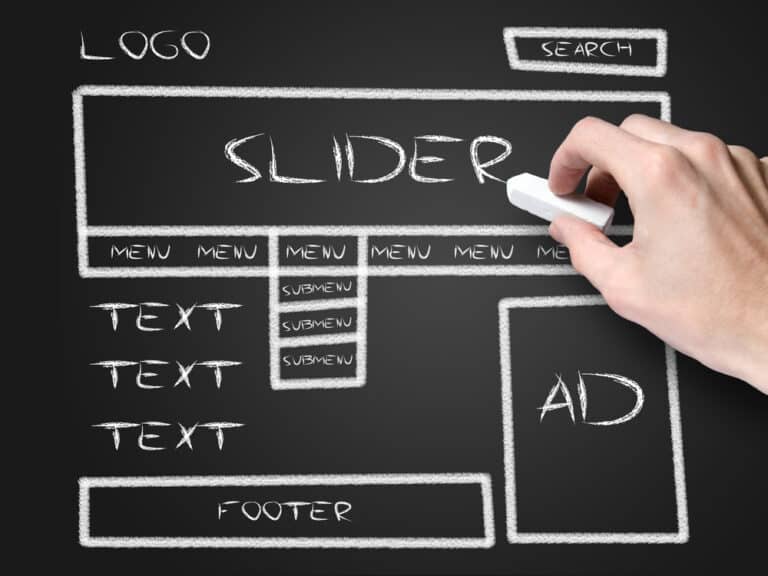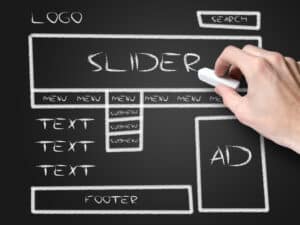 Your website's navigation should be easy to understand and use. If people can't figure out how to get around your site, they'll likely just give up and go elsewhere. To avoid this, keep your navigation simple and logical. Use clear labels for each page and consider using drop-down menus to help visitors find what they're looking for.
Make sure your website is easy to navigate on desktop and mobile devices to accommodate all visitors. Your website's navigation should also be consistent on every page—use the same font, colors, and design elements on each page. This will help visitors feel like they're in the same place, no matter where they are on your site.
5. Clear Messaging
All websites need a clear and concise purpose immediately apparent to visitors when they land on your page. This message should be consistent throughout every page and aligned with all other branding for your website. Without a strong and direct message, people will probably get confused and simply leave without taking action.
Always begin with your target audience in mind. What do they need to know? What are they looking for when they come to your site? Keep these questions top of mind as you craft your website's messaging. By blending effective marketing with a clear purpose, you communicate your message loud and unmistakable.
Contact us today to get a FREE website quote!
6. Strong Brand Identity
Your website is often the first interaction people have with your company. Ensuring that your site reflects your company's brand identity is essential. This includes using consistent colors, fonts, and imagery throughout your site. It's also necessary to ensure your website's design aligns with your company's overall look and feel.
Your website's design should be an extension of your company's brand identity. For example, if your company is more playful, your website should be designed accordingly. If your company is more serious, your website should reflect that.
KorComm can help you create a strong brand identity for your website. We'll work with you to understand your company's values and goals. From there, we'll help you create a website that accurately reflects your brand.
Contact us today to get a FREE website quote!
7. Calls to Action (CTAs)
Your website should have a clear purpose, and every page should include a call to action (CTA) that tells visitors what you want them to do. This could be something like 'Sign Up Now,' 'Learn More,' or 'Buy Now.'
Your CTA should be visible and easy to find. It should also apply to the page's content. For example, if you're writing a blog post about the benefits of your product, your CTA could be 'Learn More About Our Product.' Don't repeat the same CTA on every page. Instead, tailor your CTA to match the content of each individual page.
Ensuring every page on your website includes a CTA will help ensure visitors take action when they're on your site. A rule of thumb is to have at least one CTA on every page, but you can include more if it makes sense for the page's content. Don't sacrifice quality for quantity, though. Make sure your CTAs are clear and relevant to the page they're on.
These are just a few essential elements for any website in 2022. Keep these in mind as you work on your site to ensure you provide visitors with an optimal experience. KorComm can help you create a high-quality website that meets these requirements.