Google Analytics is changing, and you need to be prepared. Starting July 1, 2023, standard Universal Analytics properties will no longer process data. What does that mean for your website? It means you'll need to transition to the new Google Analytics 4 (GA4) property. The great news is GA4 provides a ton of new features to help you get the insights you need about your website and app performance in the same place. Here's what you need to know.
What is Universal Google Analytics?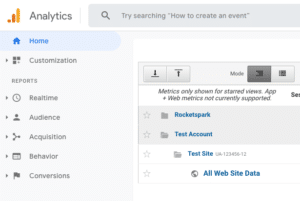 First, let's review: Google Analytics is a powerful web analytics tool that helps you understand your website and app performance, customer behavior, and more. Universal Google Analytics (also known as UA) is the current standard version of Google Analytics. It has been around since 2013 and processes data differently than GA4 will.
In the past, Google collected data for web and apps in two separate properties. UA combines web and app data in one property, making measuring the customer journey across devices and platforms more accessible. This upgrade also provides more in-depth insights and an understanding of your customers.
Does the Same Date Apply to Universal Analytics 360?
No, if you are using Universal Analytics 360 (formerly known as Google Analytics Premium), your data will continue to be processed in the same way until October 1, 2023. So, you get an additional three months until it stops operating and a further three months to save your data. However, we don't recommend waiting to transition, as you can benefit immediately from the new features that GA4 provides.
What is Google Analytics 4 (GA4)?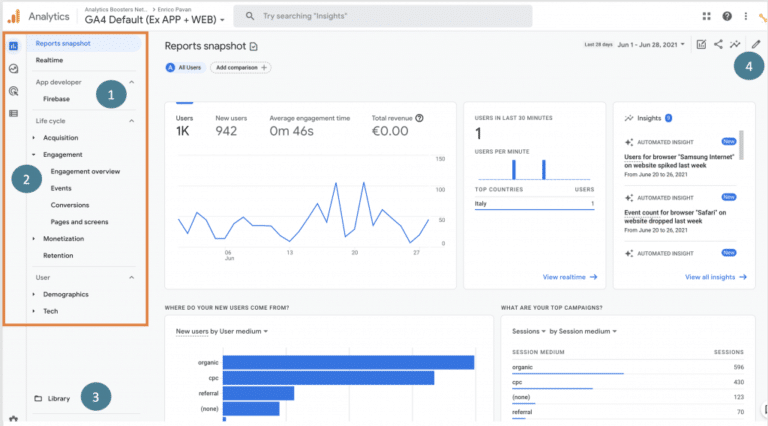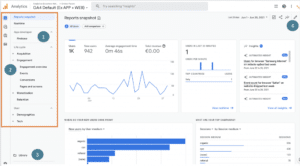 Google Analytics 4 is the new version of Google Analytics, designed for the future of measurement. The original name for GA4 was App + Web when it was still in beta. It gives you a comprehensive view of your website and app performance, customer behavior, and other measurements – all in one place. GA4 provides more granular insights than UA by using event-based data instead of session-based.
Why is Google Making This Significant Change?
Google is changing to ensure that data analysis is better aligned with customer privacy. It collects website and app data to understand the customer journey better and includes privacy controls such as cookieless measurement and behavioral and conversion modeling. GA4 also provides predictive capabilities that help you decide without building complex models.
When Did Google First Release GA4?
Google has been gradually rolling out the updated analytics product to all users. Google first released GA4 in October 2020, the only version of Google Analytics that will be available for processing data after July 1, 2023. You won't lose access right away—you'll be able to grab the data from your UA properties for at least six months after the July 1, 2023, closing date.
What Features Does GA4 Include?
GA4 enhances current capabilities and adds new features to help you better understand your customers. Some of the key features include:
Cross-device and Cross-Platform measurement
Google Ads and GA4 are now integrated, making it possible to view conversions from Google Ads, YouTube Ads, other non-Google paid channels (Facebook, for example), and organic channels (search, social, and email). This mobile and app data integration makes it easier to measure the effects of all your marketing efforts, no matter which channel they come from.
Customer-Focused Analytics
With GA4, you can easily measure and monitor your customers' entire journey with your business – from initial interaction to conversion or sale. It combines marketer-provided user IDs and unique Google signals from those who agreed to personalized ads to give a complete view of how clients are interacting with what you have on offer. The insights from this data will help you better understand your customers and maximize their lifetime value.
Improved Reports
Google has enhanced its reporting abilities to simplify tracking a customer's journey. This includes the newly added "Life Cycle" section, which is stocked with the acquisition, engagement, monetization, and retention reports. UA now offers an extra layer of understanding into the later stages of your customers' previously unavailable lifecycles. With this additional visibility, you can investigate further for more significant insights and gain insight into your customers, taking your marketing efforts to the next level.
KorComm specializes in Google Analytics 4 migration, implementation, and optimization. We can help you transition from UA to GA4 with no data loss and ensure that your new analytics platform is set up correctly so you can get valuable insights from the data. Contact us today at 224-227-3371 to learn more about the GA4 benefits and how we can help you take advantage of them.
Prioritizes Privacy
Google has updated its platform with a good deal of privacy-focused controls to protect user privacy. GA4 is a platform that uses a federated model, allowing for cookieless measurement to track user journeys even when cookies and mobile identifiers are blocked. It also uses machine learning-enabled algorithms for behavioral and conversion modeling and privacy controls to collect and protect user data.
Google Analytics 4 (GA4) is a significant step forward in data analytics, improving customer privacy and insights. With more granular controls on how data is collected, kept, and analyzed, as well as improved reporting capabilities, GA4 provides marketers with the tools to understand their customers better and maximize their lifetime value.
How Does GA4 Work?
GA4 uses a machine learning-based approach to both surfacing cross-platform insights and a privacy-centric process. With machine learning at its core, GA4 can automatically surface helpful insights and provide you with a complete understanding of your customers across devices and platforms. Plus, it's privacy-centric by design, so you can rely on Analytics even as industry changes create gaps in your data.
I Have No Idea What These Changes Mean for My Business?
Unless you're a Google guru or marketer, transitioning to GA4 can be overwhelming. That's why we recommend consulting a Google Analytics expert for guidance on how best to make the transition and take advantage of its features and benefits. KorComm can help. We offer Google Analytics and GA4 consulting services to ensure your business has the information it needs to succeed and stay ahead of the competition. Schedule a meeting today to learn more about how we can help you transition to the new Google Analytics 4 property.