Online advertising is a necessary part of doing business in the modern world. By advertising online, you can reach a wider audience than you ever could have before. But with so many options available, it's hard to know where to start. This blog post will look at five of the most effective types of online advertising: SEO, PPC, email marketing, website design, and social media.
SEO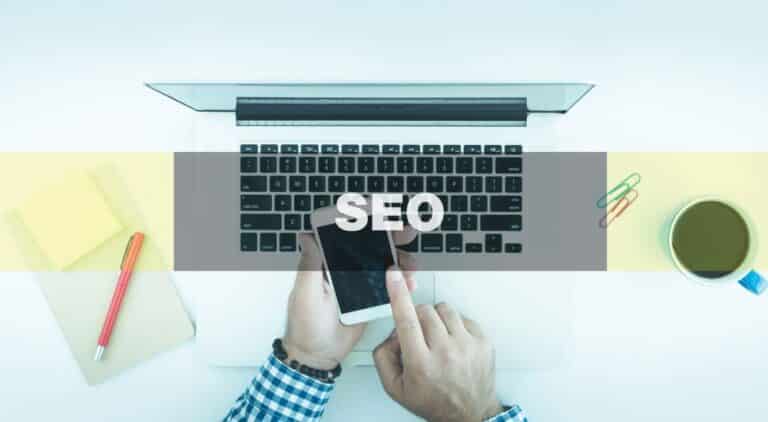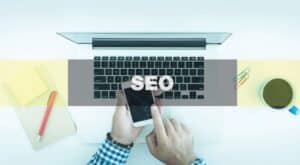 Search engine optimization, or SEO, is improving the visibility of your website in search engine results pages (SERPs). SEO is vital—53% of all website traffic is organic. Improving your website ranking on search engines will help you increase traffic. The better your SEO, the higher your website will rank in the SERPs, and the more likely people can find and visit your site. Remember, only 25% of people make it to page two of Google search results.
What pages on your website should you optimize for SEO? All of them! You should start with your homepage, but every page on your website should be optimized. For each page, you'll need to choose keywords that apply to the page content and include them in the page title, meta tags, header tags, and body content.
SEO changes over time, so staying up-to-date on the latest trends and best practices is essential. There's no specific number of keywords or frequency that you should use on each page. The important thing is to ensure your website content is well-written and informative and that your keywords are placed strategically throughout the site.
When you choose KorComm, you get a team of experts who are always on top of the latest SEO trends and can help you navigate the ever-changing landscape of search engine optimization and digital marketing.
Contact us today at (224) 227-3371 to get started!
PPC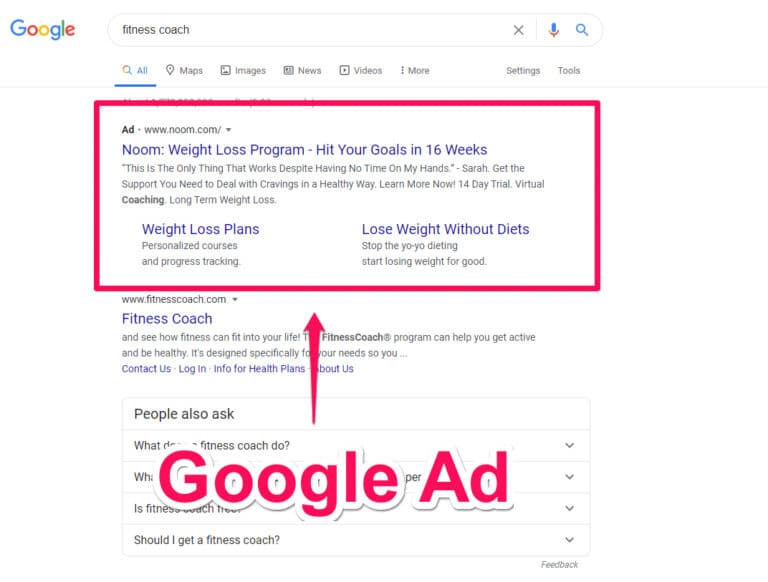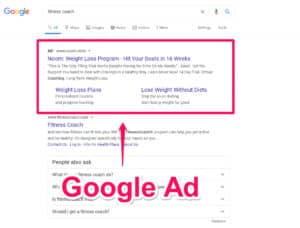 Pay-per-click (PPC) advertising is a type of online advertising in which you pay a fee every time someone clicks on one of your ads. PPC can effectively drive traffic to your website because you only pay when someone clicks on your ad. PPC pays you back—research shows it has a 200% ROI! PPC ads can target specific demographics, interests, and locations.
This makes them more likely to be seen by people who are actually interested in what you're selling. Most marketing plans include SEO and PPC because they are the most efficient ways to get results.
With analytics, you can track how many people see your ad, how many click on it, and what they do after they click through to your website. This information can help you adjust your PPC campaign to target the people who are most likely to convert.
Contact us today at (224) 227-3371 to get started!
Email Marketing
Email marketing is a type of online marketing that involves sending emails to potential and existing customers. Email marketing can promote new products or services, special deals or discounts, or simply keep in touch with customers. When done correctly, email marketing can effectively build relationships with customers and increase sales. The key to email advertising success is ensuring your emails are relevant and exciting.
Your emails should also be timely, well-written, and mobile-friendly. With so many people reading emails on their smartphones, making sure your messages are optimized for small screens is essential. Mobile-friendly email is the second-most used email tactic marketers use successfully. KorComm can help you create and manage an email marketing campaign that gets results.
Contact us today at (224) 227-3371 to get started!
Website Design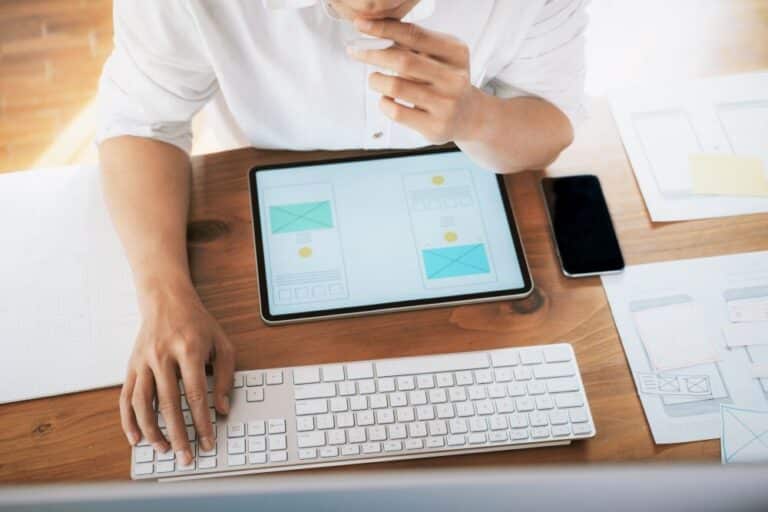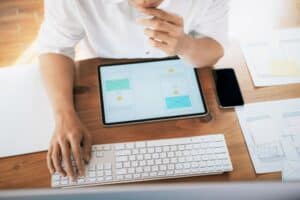 Your website is often the first impression potential customers will have of your business. That's why ensuring someone designs your website well and conveys the right message about your brand is essential. A well-designed website will look good and be easy to use and navigate. An excellent website should be mobile-friendly and responsive to look good on any device. Mobile phones generate half of all website traffic worldwide.
The right design includes optimization for search engines to crawl. And, of course, it should consist of calls to action and contact information so potential customers know how to reach you. Avoid common mistakes, and work with a reputable web design company to create a website to help you achieve your business goals.
Contact us today at (224) 227-3371 to get started!
Social Media 
Social media is a great way to connect with potential and existing customers. By creating and maintaining social media accounts on platforms like Facebook, Twitter, Instagram, and LinkedIn, you can connect with people from all over the world who might be interested in your offer. New platforms regularly pop up.
For example, TikTok is the latest social media platform with over one billion active users. Social media allows you to build customer relationships and create a community around your brand. 
Creating and managing social media accounts takes time and effort, and it's not a task you can ignore or handle yourself when you have time. It requires a strategic approach and regular engagement. But when done correctly, social media can be an excellent way to connect with customers, build relationships, and grow your business.
Contact us today at (224) 227-3371 to get started!
SMS Marketing
Many businesses are using text messages to reach and engage with their customers. SMS marketing is mobile marketing that allows you to send text messages to potential and existing customers. The key to SMS marketing success is ensuring your messages are relevant and exciting.
Text marketing must have a razor-sharp focus on specific customers at specific times. The message must be clear, concise, and direct. Timing is everything when sending text messages. Most people open text messages within minutes of receiving them, so it's essential to send your messages when they're most likely to be read.
SMS marketing can be an excellent way to reach and engage with customers, but you must handle it carefully.
Online advertising is a powerful tool a business can use to reach new customers and grow its sales. But with so many online advertising options, it isn't easy to know where to start. The most effective types of online advertising vary depending on your business goals. When you work with KorComm, we can help you determine your business's best online advertising platform.
Contact us today at (224) 227-3371 to get started!